Navigating a bureaucracy is never easy, and, as several entrepreneurs in downtown Victoria can tell you, there are many traps one can find themselves caught in during the startup process.
But one of the most troubling to ensnare new restaurateurs or food service providers is buried elusively outside the doors of most food providers — the grease trap. It's what catches oils and liquid fats before they congeal into blobs and clog pipes in the sewage system.
The city's Pretreatment Department inspects and regulates this facet of the restaurant business, enforcing rules in place at the local, state and federal levels.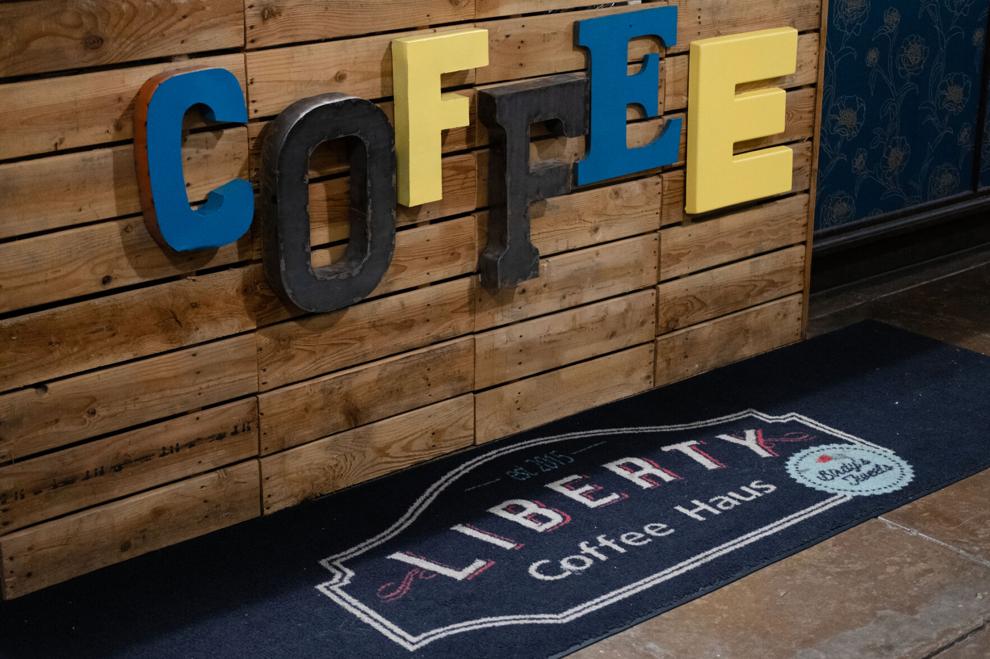 At least three downtown businesses have had interactions with this make-it-or-break-it department in the past year or so, some more challenging than others, and still a couple of entrepreneurs just threw up their hands and either launched a food truck or opened their businesses out of the area, Victoria Advocate reporting has found.
The city says the process works more smoothly when a business knows the steps to take, and entrepreneurs don't dispute this. But some do not have an engineering team to hold their hands along the process or the resources to get one, they said.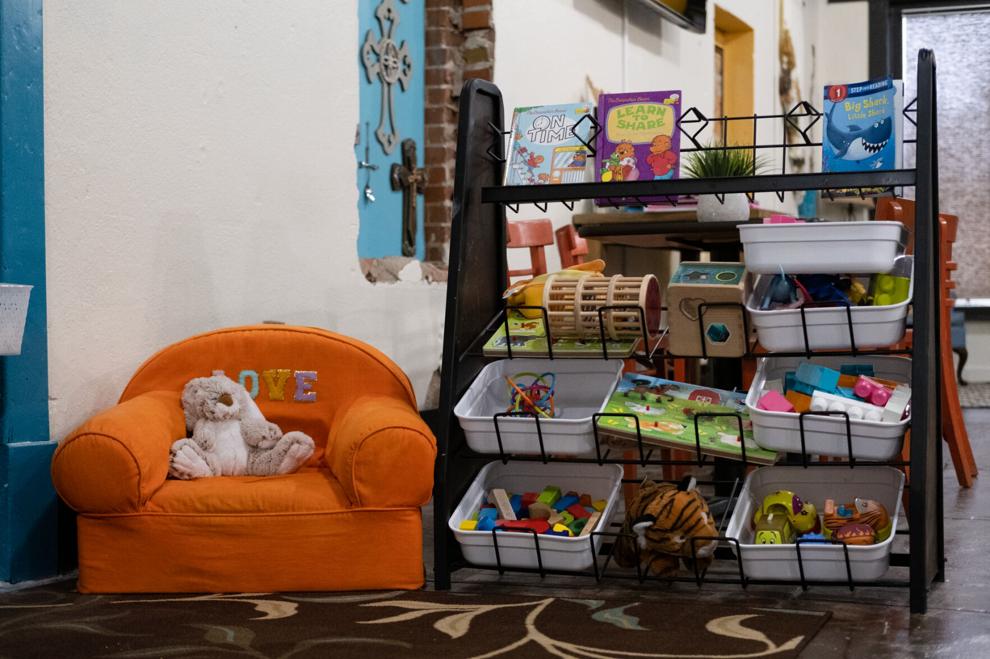 "When I spoke to Pretreatment initially, they said I needed to go to city development to check and see if there would be modifications that would need to be done prior to opening," said Mellisa Anne Flores, who owns Blume & Flour in the downtown retailer Peaches and Tortilla Mercantile and is opening her own stand-alone bakery in the building formerly known as Liberty Coffee Haus, 206 N. Liberty St.
"I was advised that I needed to do a name change because we would not be operating as Liberty Coffee Haus. So, they looked into it, and it went through the chain of commands within that department, and we processed the paperwork for a name change," Flores continued. "And it was my understanding we were good from there. But that was not the case.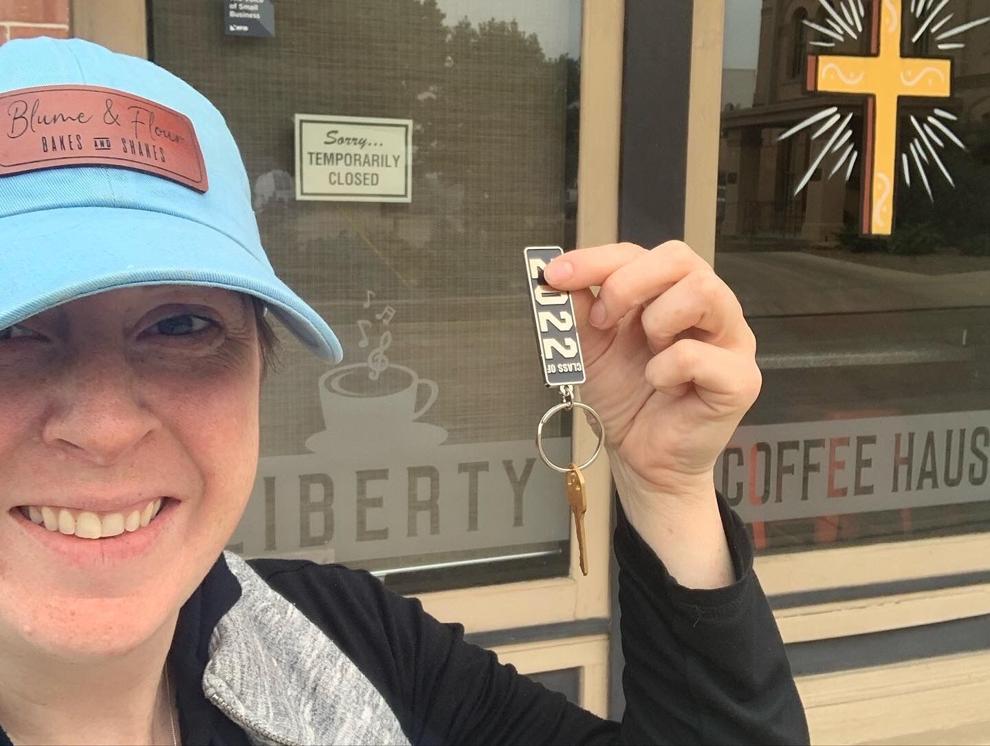 "I guess I was supposed to get back with Pretreatment. It was unclear. But Pretreatment came back out after the fact, and that's when they made the decision that a new sample port and a grease trap would have to be installed."
Flores, who will be 34 on Valentine's Day, said installing a 500-gallon grease trap would cost thousands of dollars, which the mother of four hadn't budgeted in her business plan when she decided to open her stand-alone bakery and café.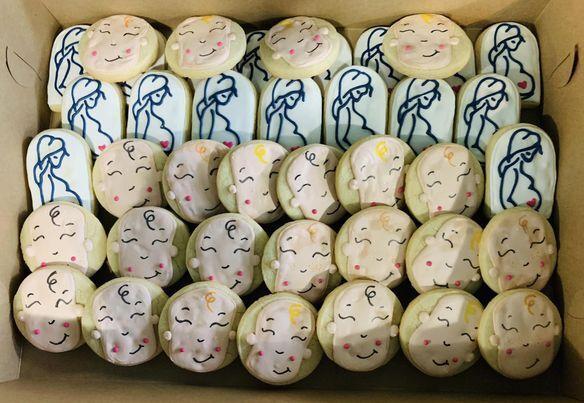 City Manager Jesús Garza said the city works with businesses and tries to make things go smoothly. Food businesses with a corporate presence, such as El Paso Tacos & Tequila and the 5D Tavern, had relatively smooth transitions, he said, noting most of the difficulties take place downtown, where buildings have to be retrofitted with a grease trap rather than new construction, when the trap is part of the planning and design.
It's possible, he said, the coffeehouse wouldn't have needed as large a grease trap as a bakery and café, since it would have generated less grease to be trapped. So a larger grease trap would be needed.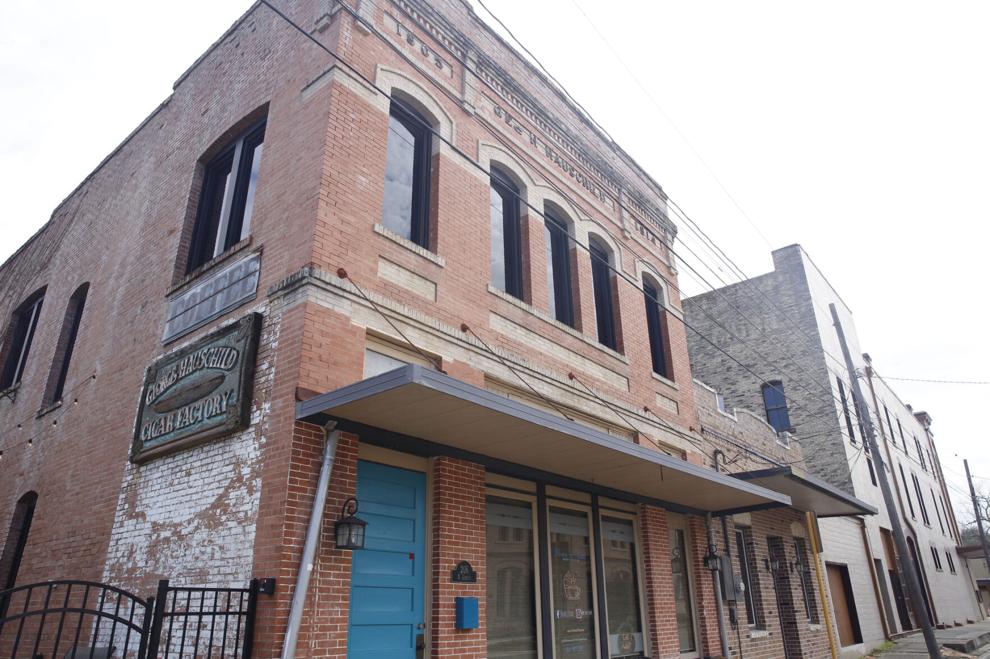 "We really only have this issue for the most part in the downtown area," Garza said. "And so, we are currently working on finding a better way to ensure that when folks convey interest in redeveloping a property, opening a business, we provide this information ahead of time, so they're more educated on it going into it, as opposed to, I guess, being caught off guard."
Flores' case is that of a retrofit. She's taking over the space formerly held by a coffeehouse, where little grease was generated. And her bake shop will include sandwiches and other ready-to-go or dine-in foods that could generate more grease than was created before, Garza said.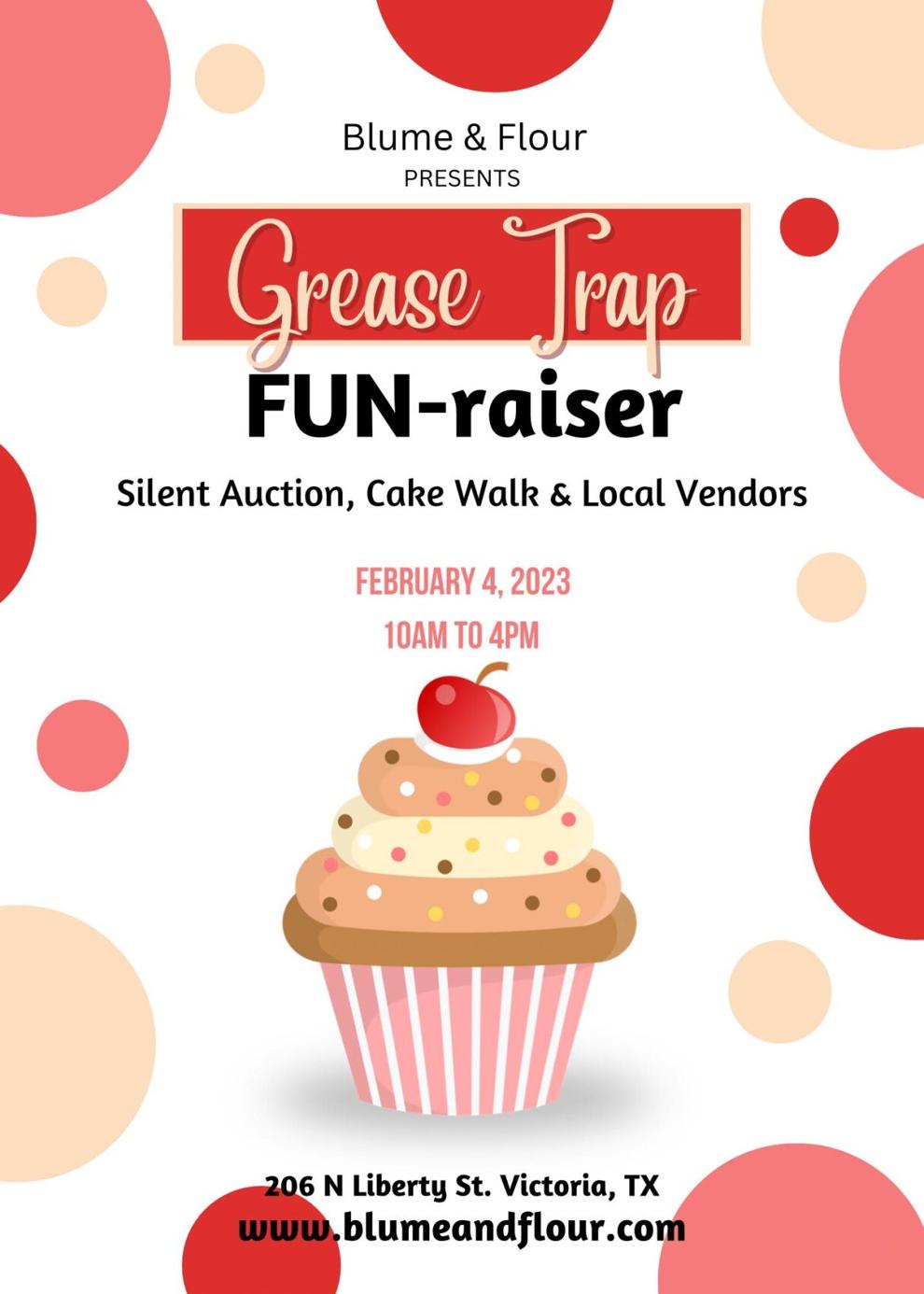 Flores is holding a "Grease Trap FUN-raiser" on Feb. 4 to help cover half the cost of her grease trap. On Tuesday, she signed the papers, and the city was expediting a building-improvement grant from the city and its downtown development agency that will cover half her cost for the grease trap.
Her initial business plan had a timeline leading to the new Blume & Flour opening on Jan. 2. Any money raised at the event will help cover costs that have accumulated since then.
"We are just trying to work through it and be humble and make sure that what's being requested of us we're understanding the needs behind it, and we're giving all information to be as helpful to them as possible to make this process as easy as possible," Flores said.
She said the city has been helpful, although it took a while for her to navigate the bureaucracy.
"It's a lot of hit and miss, and you're basically told to put a grease trap in, but the steps on how to get there — it falls to you," she said. "But the Main Street Program was very instrumental in helping us through that.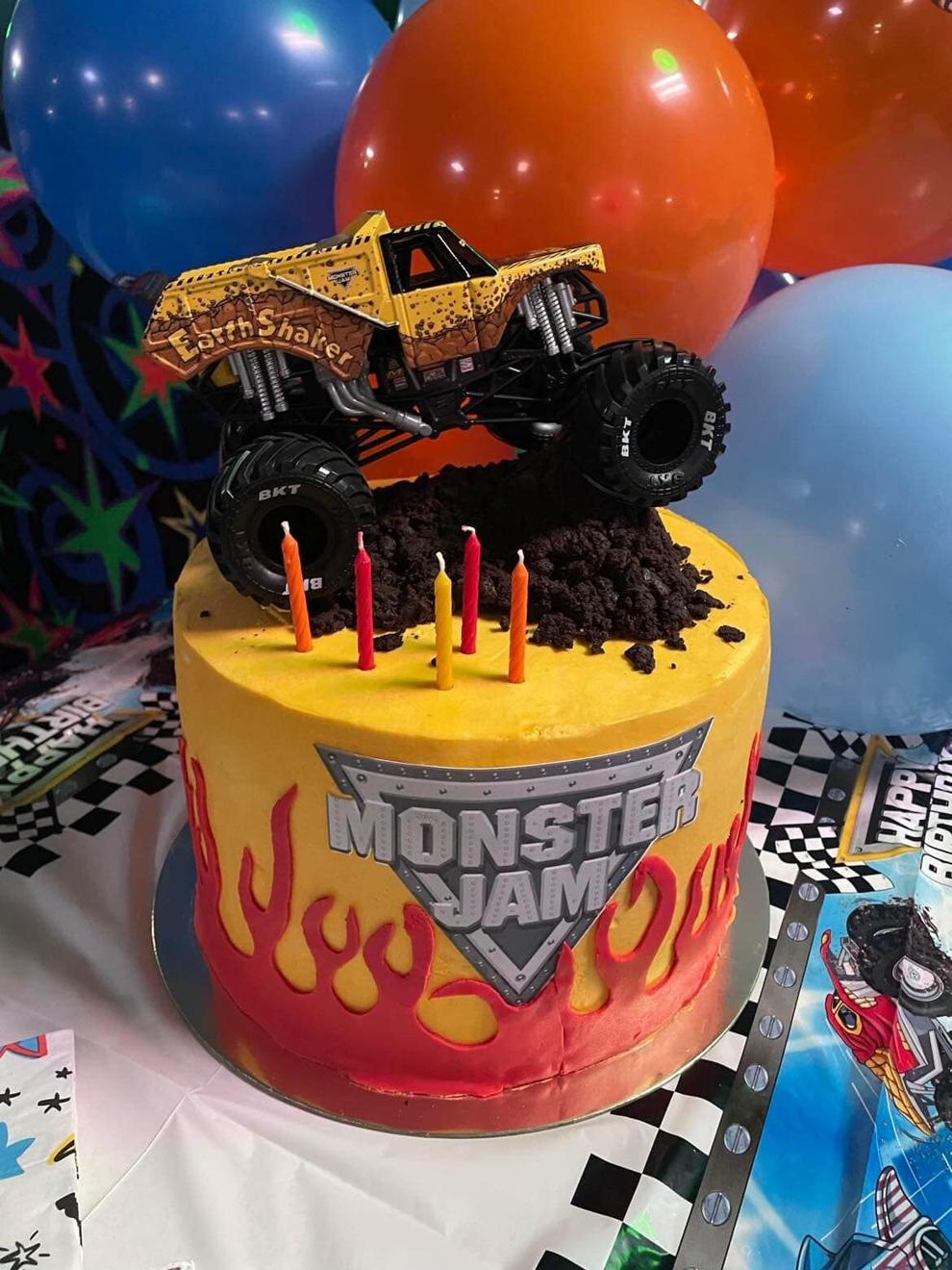 "Several members of the Main Street Program reached out to the different and the various departments saying, 'OK, how can we help her along? What can we do?' So, … there has been help along the way. It hasn't been one-sided. There are people advocating and trying to help. And I do understand that those departments are just doing their jobs, but at the same time, just help us get there, you know.
"Just, some guidance would be appreciated as you point me in the right direction, and I'll do all the legwork," Flores said.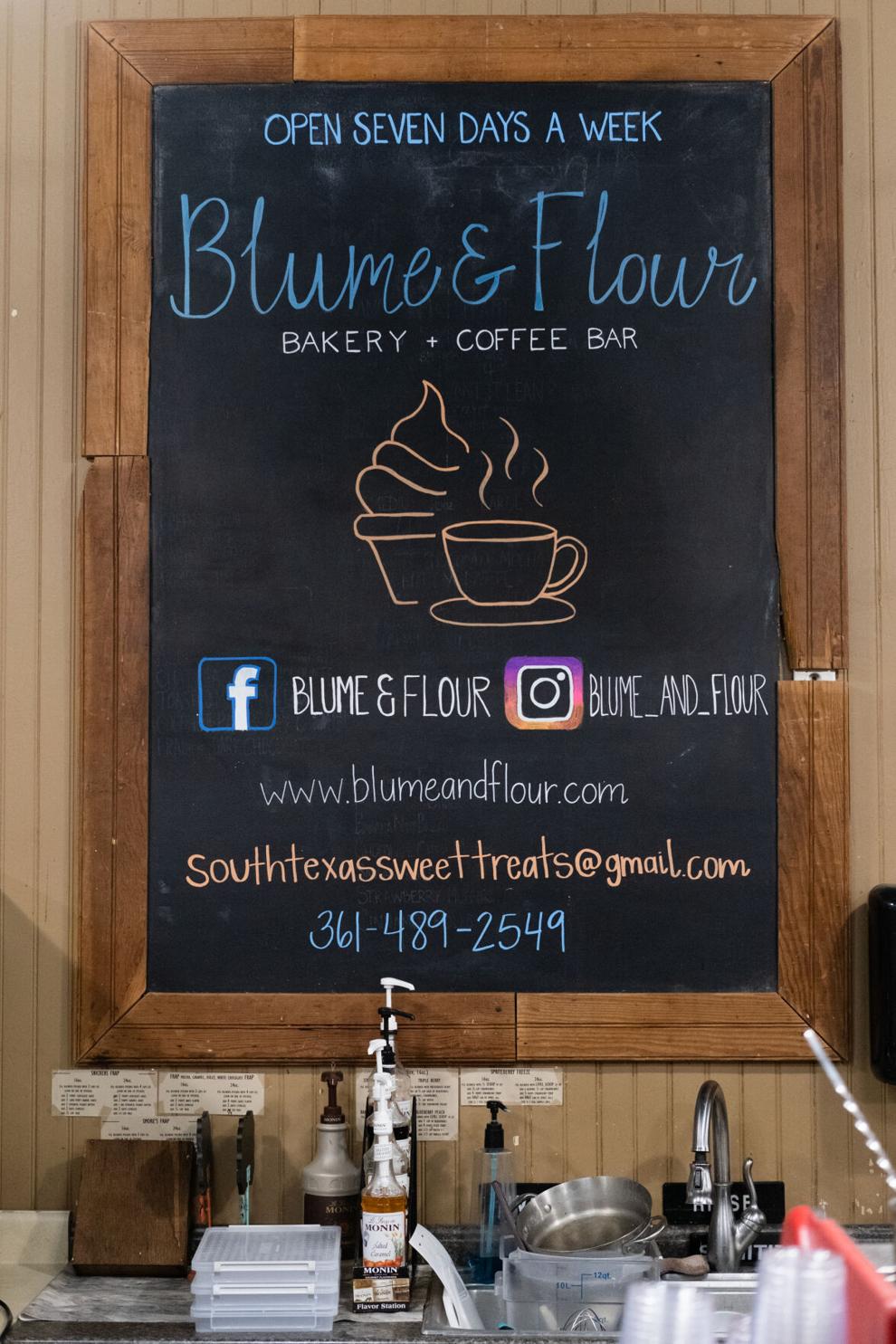 Garza said the grant, nicknamed by its initials, BIG, is designed to help businesses cover costs like those Flores expects to pay to install a 500-gallon grease trap.
"We know that's more expensive because you're having to go in there and add a grease trap or an elevator, you know, add a sprinkler system, a fire-suppression system," he said. "Which is always much more costly when you try and do that after the fact. And that's exactly why we established the building-improvement grant, to at least help level the playing field as much as we can. Because we want people to redevelop in downtown."
Flores now hopes to open the new Blume & Flour by Valentine's Day, but she understands that's a best-case scenario, and it could be later. Her next steps are signing the contract with a plumber to get the work going. Then, the grease trap could be installed in about two weeks, she said.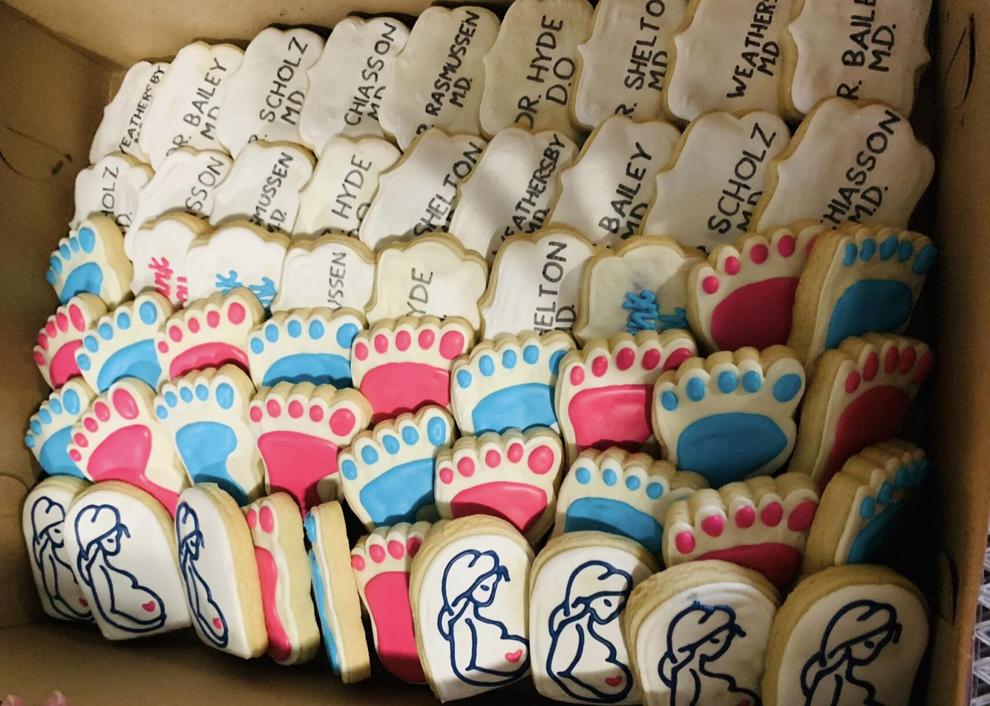 "The reason we're moving is we're expanding, and that's always a great thing in business," she said. "And we want to be able to serve our customers seven days a week with the option to come dine in and sit down. That's been a real big blessing to us to be able to take over that building and have the opportunity to serve our customers outside of our normal hours that we have now."
That will all happen after the fundraiser and the grease trap's installation, she said.
"We're raising funds to help us cover the costs of the grease trap that we're going to be responsible for. So far, we have over 25 vendors signed up to be outside on the street, and we're going to have a few other vendors on the inside and a huge selection of a cakewalk and children's activities," she said. "We have so many people that have donated to our silent auction to help us raise those funds."
Flores had a few words of advice for entrepreneurs considering opening a restaurant or food-service establishment in Victoria, especially downtown.
"I think the biggest advice is not to give up," she said. "Stay determined and know that knowledge is power. Once you have the knowledge, then you know how to handle the situation.
"And, so I can say for myself, once I had the knowledge, I was able to do all the other steps. It's just that lack of knowledge. And so, my biggest thing would be not to give up. Stay committed to your goal and know that it will happen with some perseverance and persistence."