Light piano music played in the background of Allie Byars' first grade classroom at Victoria's Smith STEM Academy. It was intended to help the students get into a focused mindset. The tables the students sat at were covered with craft supplies. Students manipulated pipe cleaners, popsicle sticks, cotton swabs, tooth picks and tape, but it wasn't an art project they were working on.
The students were using the craft supplies as part of a science, technology, engineering and mathematics lesson.
They were first presented with a problem: A paper broomstick had been split in two, and they needed to repair it. The next step was to take inventory of the supplies at hand, draw up a blueprint to fix that problem and then execute their plan.
"Mine stayed together," first grader Emma Runnels said, a smile on her face. She held up her broomstick. Her toothpick and popsicle stick were on either side of the broom, forming splints that were held tight by the pipe cleaner wrapped around it.
Critical thinking exercises like this may seem simple, but they're part of major program changes that have transformed lesson plans at Smith STEM Academy and Shields Elementary School this year.
At Smith, the curriculum is now built around hands-on lesson plans that promote critical and innovative thinking, principal Tiffany Absher said.
Meanwhile, at Shields, they have enacted what they call personalized learning, where the curriculum is designed with smaller class sizes and more direct attention for each student in mind, principal Kelly Gabrysch said.
The STEM pathway at Smith is intended to be a starting point for students on a STEM path that will take them through Stroman Middle School and on to high school STEM programs, Absher said.
"Our goal is to prepare Pre-k through fifth grade students with the 21st century knowledge and skills they need to be successful in STEM career field pathways," Absher said.
Previously, when asking students what they wanted to do when they grow up, the answer was often, "I don't know." Now, Absher said, students are saying that they want to be engineers or electricians.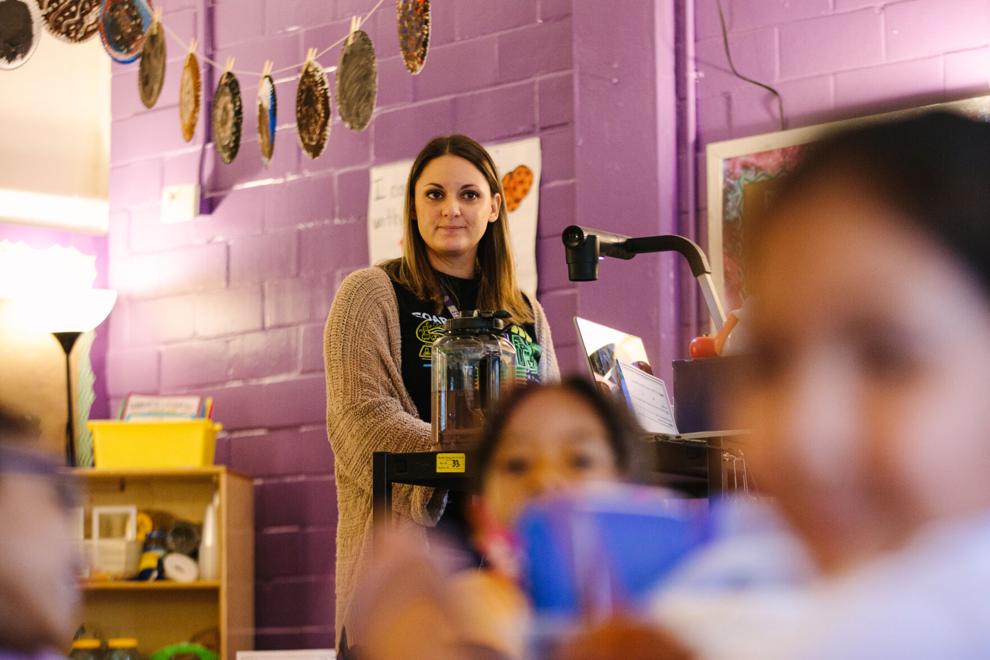 The STEM pathway at Smith has only been implemented in prekindergarten through second grade, though all grades participate in a maker space lab where classes spend one week a month working on projects, Absher said. Second and third grades will begin on the STEM pathway next year and fourth and fifth grades will begin the year after that.
One of the ways students are being prepared for STEM pathways is an engineering design process lab, Absher said. The engineering design process is an instructional method where students identify problems, create a plan, act on that plan and then improve upon it.
"Our students use this process to design solutions to real world problems," she said.
Meanwhile, at Shields, they realized the traditional classroom model of having a single teacher stand at the front of the room as they instruct a classroom full of students wasn't working, Gabrysch said.
"We are doing a focus on small group instruction so that we can really meet the needs of each child," she said.
To accomplish this, the school is capping each grade at 66 students and splitting them into three classes, Gabrysch said. Students are placed in classes after determining individual strengths and weaknesses so they may receive the proper attention to address their strengths and weaknesses.
Each classroom at Shields is further divided into smaller groups, Gabrysch said.
"It helps break the kids apart and make it more manageable," she said.
One of the benefits of smaller group learning, where students receive more attention, has been improved behavior.
"We've been doing this in second through fifth grade for an entire nine weeks, and we have not had any discipline referrals in that time," Gabrysch said.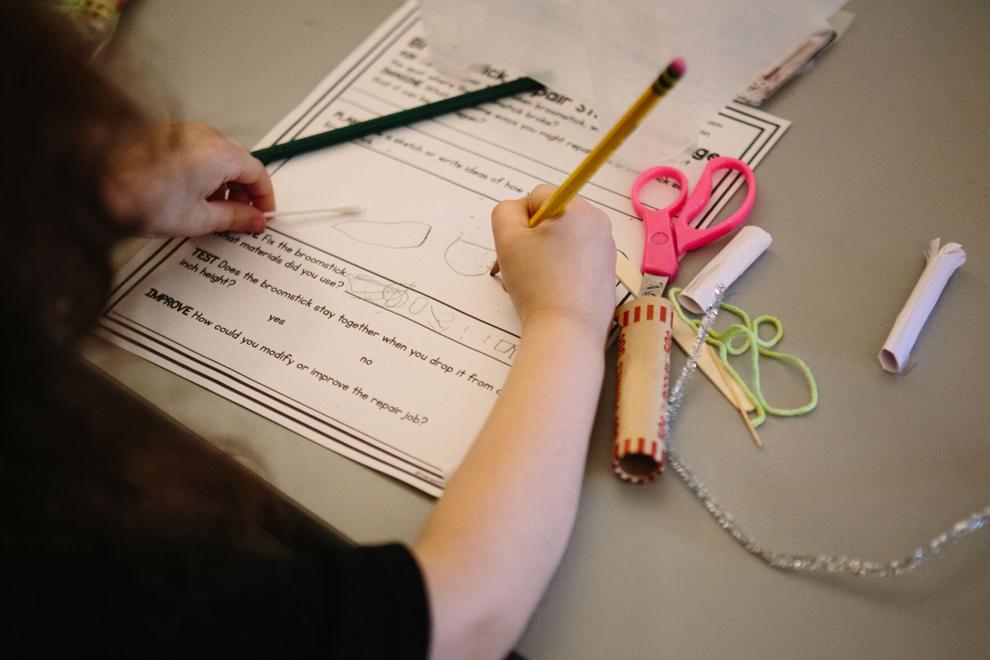 Each Friday, Shields has what they coined a genius block, where students identified as struggling academically receive up to two hours of tutoring, Gabrysch said.
"If students have met the required skills already, then they are grouped differently to participate in enrichment activities for STEM or project-based learning," she said.
If students have met the requirements for some skills but not others, then they are only tutored in the subjects they need help in and then move on to participate in enrichment activities for the rest of the genius block, Gabrysch said.
These new learning pathways are helping students take their understanding to the next level, Absher said.
"They're truly understanding the 'why' behind what we're doing," she said.