Two pairs of endangered whooping cranes were found nesting in southeast Texas for the first time in recent history.
The cranes were discovered on private land in Jefferson and Chambers counties and are not part of the self-sustaining wild Aransas-Wood Buffalo population that nests in Canada and winters on the middle Texas coast each year, according to an April 16 news release from the U.S. Fish and Wildlife Service.
Instead, the birds are among a population that the Louisiana Department of Wildlife and Fisheries and USFWS introduced in 2011 into wetland habitat at the White Lake Wetlands Conservation Area in southwest Louisiana.
Whooping cranes were historically found in Louisiana as both full-time and winter residents. Conversion of prairie and wetland habitat to farmland and unregulated hunting led to the decline of the species in Louisiana and throughout the country.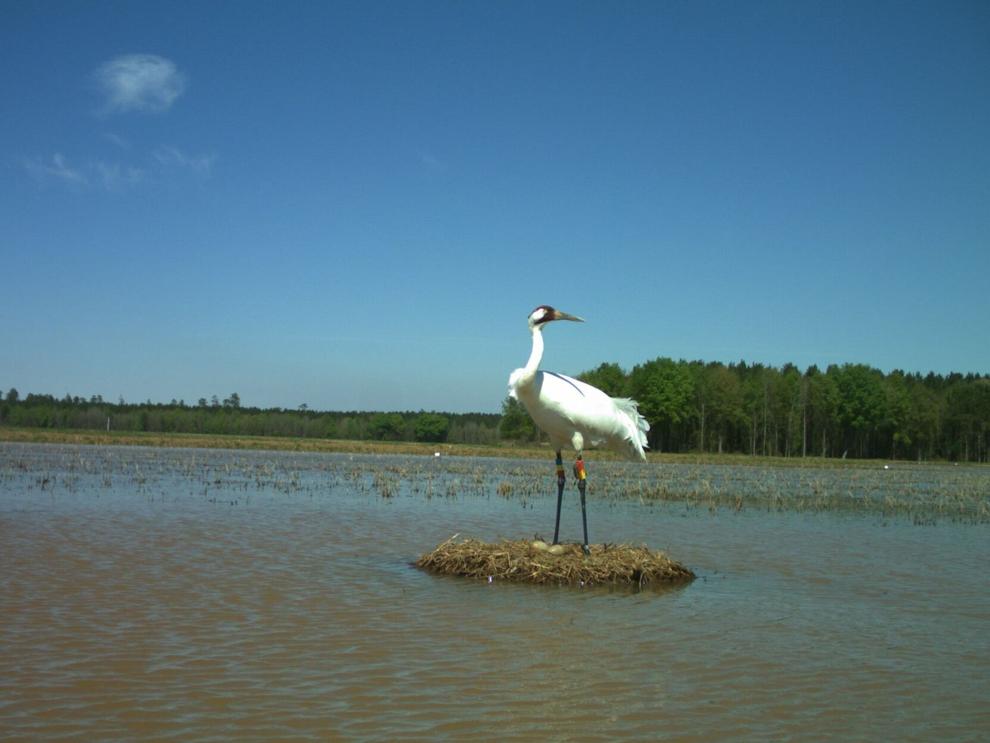 Only two whooping cranes remained in Louisiana by 1945. In 1950, the last remaining whooping crane in Louisiana was captured at White Lake and transported to the Aransas National Wildlife Refuge in hopes that it would join the migratory flock there.
Whooping cranes were absent from Louisiana until the reintroduction. Since 2011, the population has grown from 10 to more than 70 by successful nesting, hatching and rearing chicks in private and public wetlands throughout the state.
"Conservation cannot happen in Texas and beyond without the support and dedication of our private landowners," Texas Parks and Wildlife Department Executive Director Carter Smith said in a news release. "We look forward to our continued efforts with our vast network of partners, especially private landowners, to ensure whooping cranes, and all of our wildlife in Texas, thrive in the future."
State and federal agencies ask the public to keep a distance from whooping cranes and not trespass on private property to observe them.
"These birds are particularly sensitive to human disturbance while they are nesting, so please stay at least 1,000 feet away when viewing whooping cranes," said Wade Harrell, USFWS whooping crane coordinator. "This will ensure that the birds have a chance to hatch and rear their chicks successfully."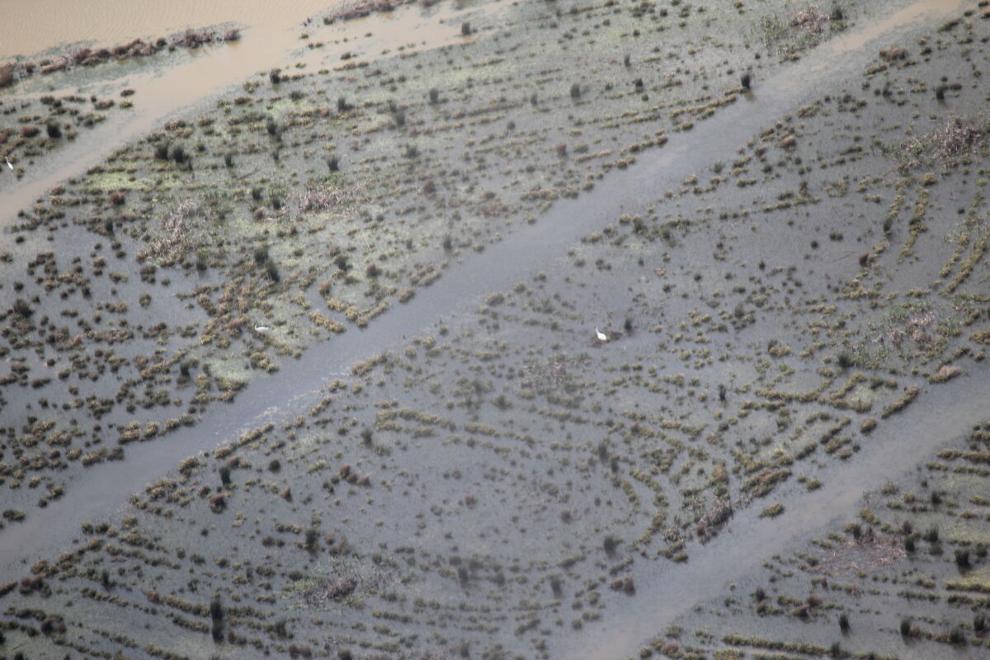 Whooping cranes are the tallest birds in North America and among the rarest. Adults can reproduce at 4 to 5 years of age and lay two eggs, usually rearing only one chick during the breeding season. The birds have been documented to live more than 30 years in the wild.
The U.S. Fish and Wildlife Service recently made a formal agreement with the Natural Resources Conservation Service, which provides private landowners in southeast Texas with similar regulatory protections to those that landowners hosting whooping cranes in Louisiana receive. The agreement also provides technical assistance to plan conservation actions that enhance wetland habitats for a variety of wildlife species.
"Conservation cannot happen in Texas and beyond without the support and dedication of our private landowners," Smith said in the news release. "We look forward to our continued efforts with our vast network of partners, especially private landowners, to ensure whooping cranes, and all of our wildlife in Texas, thrive in the future."