In 1975, when Saigon was captured by North Vietnamese forces, Peter Nguyen and his family desperately boarded their family's fishing boat as bombs exploded in the city around them.
Nguyen's family eventually settled in Seadrift, where his older brothers worked as fishermen before fleeing the small coastal town when racial unrest broke out there in 1979.
Today, decades after his escape, Nguyen spends his free time fishing for fun in the South Texas waters, where he's taught his three children the pastime that was the family's primary occupation for decades. In his lifetime, Nguyen and his wife Amanda have worked to build their careers, family and lives in Victoria. They were two of 130,000 Vietnamese refugees who resettled in the U.S. after the fall of Saigon.
Escaping Vietnam
Nguyen grew up in war-ravaged Vietnam before fleeing with his family at the end of the war in 1975 during the fall of Saigon.
They were so desperate to flee, he said, that his brother had no time to take in the boat's anchor, instead chopping the rope off with a knife so his family could get out of danger.
The small boat was crammed with seven families, food, water and even livestock, as the refugees left their war-torn home searching for safer ground.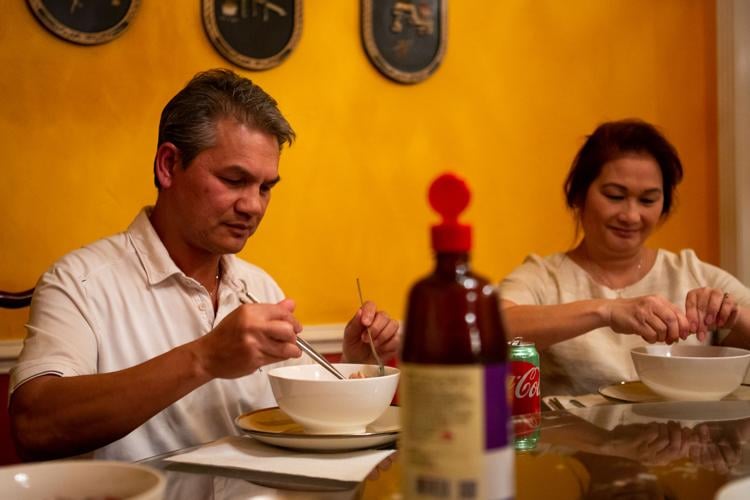 "When we left, they were literally bombing at us. I mean their bombs were exploding around us," Nguyen recalled. About 9 years old at the time, Nguyen said he remembered his mom insisting that they stay the course on the South China Sea, and not turn back toward the mainland.
"Everybody wanted to turn around and go home, but my mom, she's very strong. She survived World War II," Nguyen said. "She didn't want to live under communism, she didn't want any of us to live under communism."
They eventually found a fleet of U.S. Naval ships after about a week at sea. They approached the fleet at night, Nguyen said, and he remembers thinking the ships looked like a floating city in the middle of the ocean.
The family was rescued by the U.S. Navy. They were shuttled from refugee camp to refugee camp, going to the Philippines, then Guam, then Hawaii and then Fort Chaffee, Ark. An American eventually agreed to sponsor the family, in large part because Nguyen's three older brothers were all trained fishermen. They worked for their sponsor briefly in New Iberia, La., before he sent them to live in Seadrift. The small town of about 1,000 people was one of the first of numerous Gulf Coast communities where refugees from the Vietnam War resettled. Most of the refugees turned to their longtime livelihood of fishing and crabbing, and their presence on the South Texas water quickly bred animosity among the native Texans.
Historians documented instances of violence and bigotry against South Asian immigrants and refugees throughout the U.S. during that time period. One reason for these attacks, experts say, is that many Americans mistakenly thought the refugees were the same people American soldiers had been battling in Vietnam, instead of being America's ally.
The unrest in Seadrift culminated on Aug. 3, 1979, when the Vietnamese refugee Sau Van Nguyen fatally shot Billy Joe Aplin, a local fisherman and crabber.
Fleeing Seadrift
In the days after the shooting, Nguyen's mother again mobilized the family and left town. It felt a little like fleeing another war, he said.
News reports after the shooting documented cases of arson against the boats and homes of Vietnamese refugees. The KKK attempted to use the shooting to recruit members and stir racial resentment. Despite the conflict and tensions locally, the Seadrift town council passed a resolution asking the KKK to stay away from their coastal community.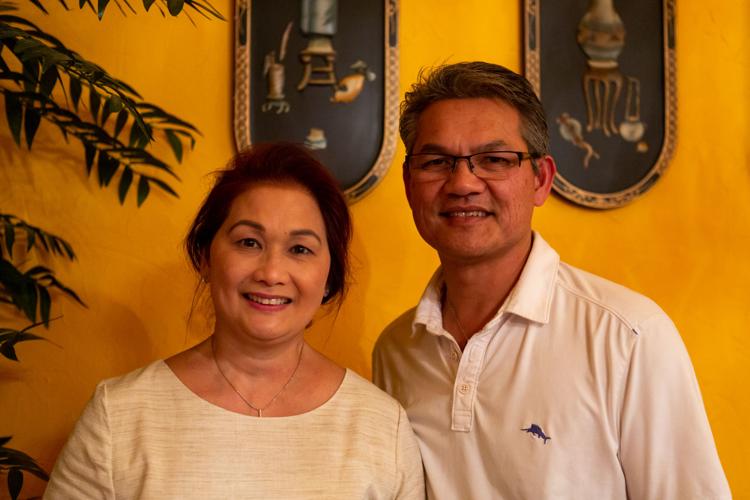 The Nguyen family moved to the area of Larose, La., where Peter Nguyen finished high school. Nguyen went on to study at the University of Louisiana at Monroe, the first in his family to attend college. There, he met Amanda, who had a markedly different journey from Vietnam to the U.S. Like her future husband, Amanda Nguyen's escape from Vietnam was dangerous and uncertain. Her family fled the country on a boat and desperately climbed aboard a barge that was anchored out in the sea. Amanda's family was resettled in Florida but later moved to New Orleans. Like Peter, Amanda was the youngest child, giving her the opportunity to focus on her studies and go to college. In her first college class, Amanda would record the chemistry lectures that her professor gave in a thick, Southern drawl, and then replay the lectures at home more slowly, so she could translate the material back into her native language.
The Nguyens became friends while in pharmacy school, and married after Peter finished medical school at Louisiana State University. This month, they will celebrate their 25th anniversary.
Coming home
After Peter Nguyen finished medical school, he said he was drawn to stay in South Texas but wanted to move closer to Seadrift, the town where he'd first settled after coming to the U.S.
Nguyen's mother and some of his siblings had returned to Seadrift after the shooting, and Nguyen later followed.
"I wanted to come back home," Nguyen said.
He and his wife found a house in Victoria, Nguyen took a job with DeTar Healthcare System and Amanda took a job as a pharmacist. After about four years, Nguyen opened his own medical practice, drawing patients from throughout the Gulf Coast, many of whom knew him or his family from their time living in Seadrift.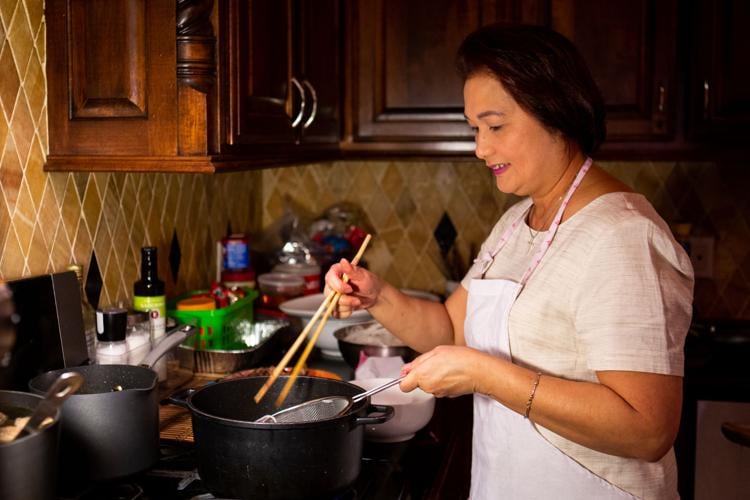 Treating patients who lived in Seadrift during one of its darkest periods, but who have since moved on, has helped with the healing process, he said.
Nguyen said he remembers his time in Seadrift as a challenging period, but said that a new documentary released this year has helped with the healing process. Filmmaker Tim Tsai released "Seadrift" in 2019, and the documentary has been screened in multiple showings along the Gulf Coast and across the U.S. Nguyen's family members are among the people Tsai interviewed for the documentary, which was shot between 2012 and 2014.
The unrest in Seadrift was one of hundreds of incidents of white Americans embracing nativist thinking as Asian immigrants, many of them war refugees, settled in the country. In 1982, Vincent Chin was beaten to death in Detroit by two autoworkers who blamed immigrants for layoffs as the U.S. auto industry crumbled.
Chin, a Chinese American man, was mistakenly thought to be Japanese. Attacks like the one against Chin, along with cases of arson and threats of intimidation, like the threats from the KKK in Seadrift, were among hundreds of cases that were documented in a 1987 congressional hearing on anti-Asian violence. That testimony led to the passage of the Hate Crime Statistics Act of 1990, the first law that required federal authorities to track nationwide data on crimes motivated by the victim's identity.
Nguyen has watched the documentary several times, and also spoken on panels after some of the screenings to detail his experience.
"That movie actually brought back a lot of emotions," Nguyen said. "You try to forget those things, but that movie just brought a flush of emotions back."
Nguyen thinks that Seadrift has healed from its painful past, and the documentary has helped to bring about some understanding.
Now that his kids are older, Nguyen said he hopes to pursue a lifelong dream: to join the U.S. Naval Reserves and use his skills as a physician to care for those who serve. Nguyen currently volunteers with the Coast Guard auxiliary, but he's hoping to work with the Navy so he can serve the military branch that rescued his family from the South China Sea.
"Those are the very people that saved my life, so I want to save their life in return," he said.