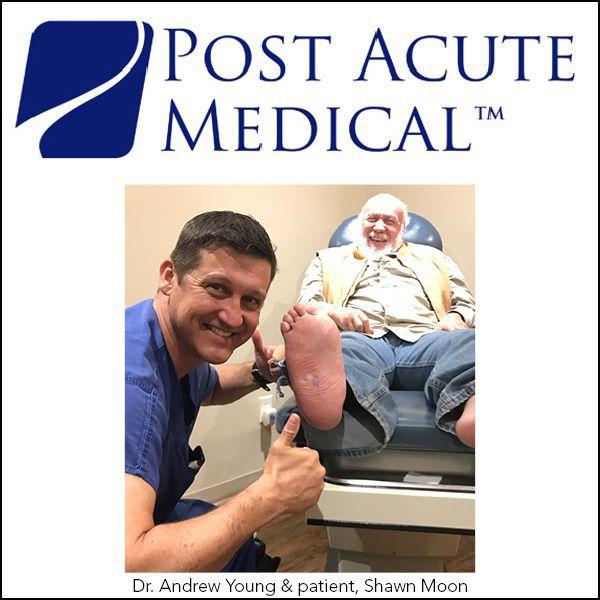 My name is Shawn Moon and I am a 59-year-old diabetic.
My journey began almost two years ago, after I had stepped on a nail at work. After going to the doctor, the wound appeared to heal. Little did I know, at the time, the wound had not healed internally. In the meantime, my foot began to hurt so badly that I went to see a podiatrist. It was here that the podiatrist diagnosed me with Charcot Foot and prescribed a walking boot. A week later, on a second visit to the podiatrist, it was discovered that I had developed a very deep diabetic ulcer on the bottom of my foot.
This discovery resulted in a referral to the Post Acute Medical facility (PAM) in Victoria, Texas for wound care. The infection that had developed also caused me to get very sick and resulted in a hospital stay and IV antibiotics. There was also a point where it was possible that I would have to have my foot amputated! After 30 days of antibiotics, I went back to PAM and was prescribed Hyperbaric Oxygen Therapy for 60 "dives."  I was not at all thrilled about this prospect due to being claustrophobic. The staff at PAM walked me through every aspect of the "chamber" by telling me what was happening during the process. The technician was by my side at all times, and talked with me to help me get through any anxiety I was experiencing. After my first "dive" I was very comfortable and ready for the remainder.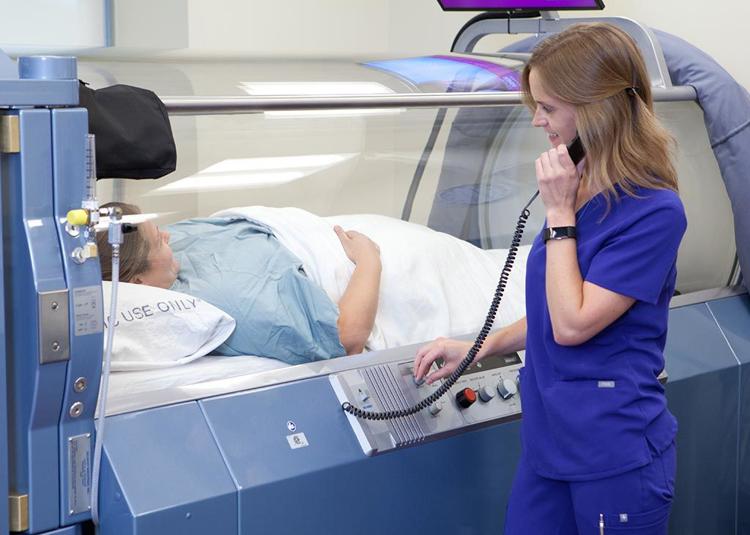 After many Hyperbaric Oxygen Therapy sessions, the Wound Care Staff started to see that my foot was healing from the inside. I honestly believe that the Hyperbaric Oxygen Therapy is what jump-started what would become a complete healing of my diabetic ulcer.
One-and-one-half years after my journey began, with the help of Hyperbaric Oxygen Therapy, the PAM staff, and my podiatrist Dr. Andrew Young, I was able to surgically close the hole in my foot. I no longer require a walking boot, and am able to walk on both feet normally.
I would highly recommend Hyperbaric Oxygen Therapy to anyone that has a wound in need of healing.
For more information about PAM Rehabilitation Hospital of Victoria's specialty certified therapists and rehabilitation programs, click here or call them at 361-220-7900.