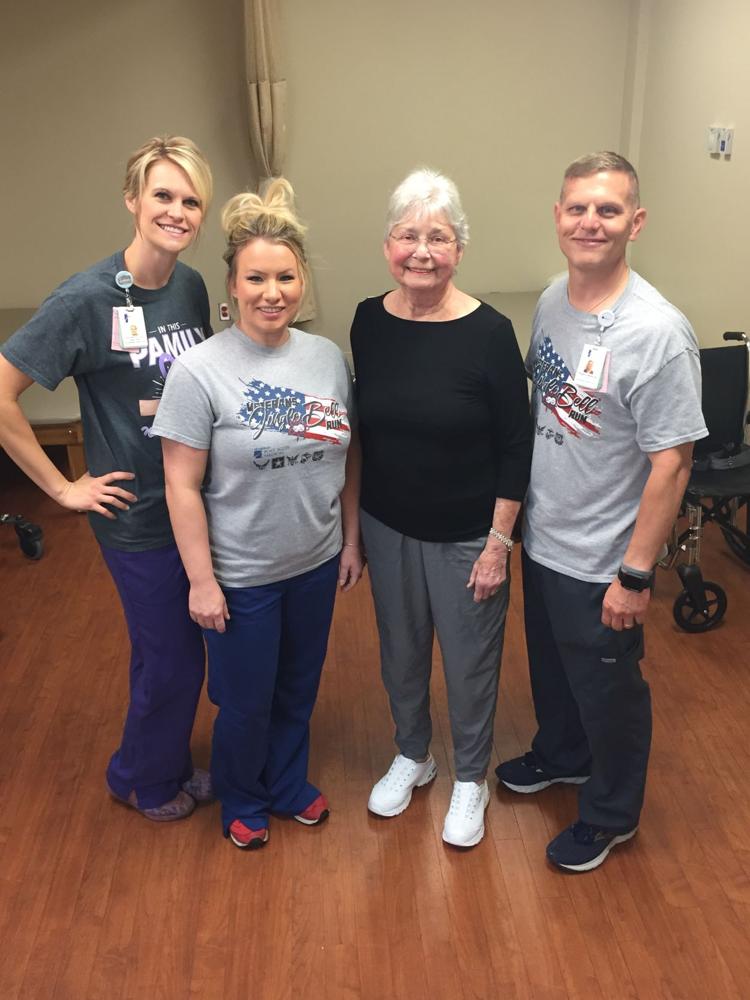 Linda Armstrong was at home with her daughter when she suddenly slumped over. After being admitted to a local hospital with difficulties in articulating her speech, weakness, and facial droop, it was determined she had suffered from an acute Cerebrovascular Accident, more commonly known as a stroke. Choosing to begin her rehabilitation efforts with Post Acute Medical Rehab of Victoria, Mrs. Armstrong initially required Contact Guard Assistance and minimum assistance with transfers, Stand-By Assistance with Activities of Daily Life (ADL's), and displayed slurred speech.
Initially, Mrs. Armstrong worried that she might become depressed in reaction to her stroke and the difficulties that might result. She reports, however, that her rehabilitation experience with PAM was quite the opposite, and she remains very optimistic about her recovery. After making significant gains throughout her therapy, she has improved mobility and requires minimal assistance with her daily activities. Lauren, the Speech Language Pathologist that worked with Mrs. Armstrong, reports the patient is recovering with regards to her speech intelligibility and her facial droop has began to improve as well.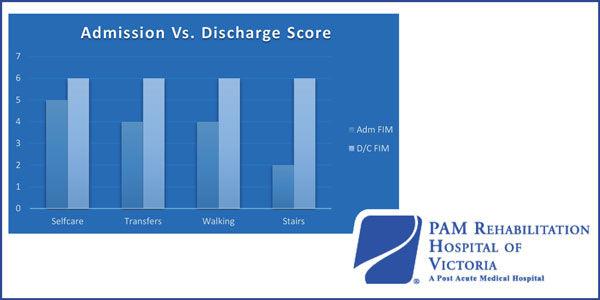 Mrs. Armstrong has said that her rehab has been wonderful, and has reported that she is "pleased" with her treatment and rehabilitation. Her goals are to "go back to my life", return to playing cards, and attend her book club. Although she reports she is retired, Mrs. Armstrong states "my job is to get well." Thank you for choosing Post Acute Medical Rehab of Victoria for your therapy.
For more information about Post Acute Medical's Stroke Rehabilitation Program, click here or call them at 361-220-7900.