Ms. Dora Taylor was headed to a Christmas party when she realized she'd left her gift at home. Upon returning home to retrieve it, she found she was unable to unlock the front door or pick up the present with her right hand. Recognizing something was wrong, she walked over to her neighbor's house for help.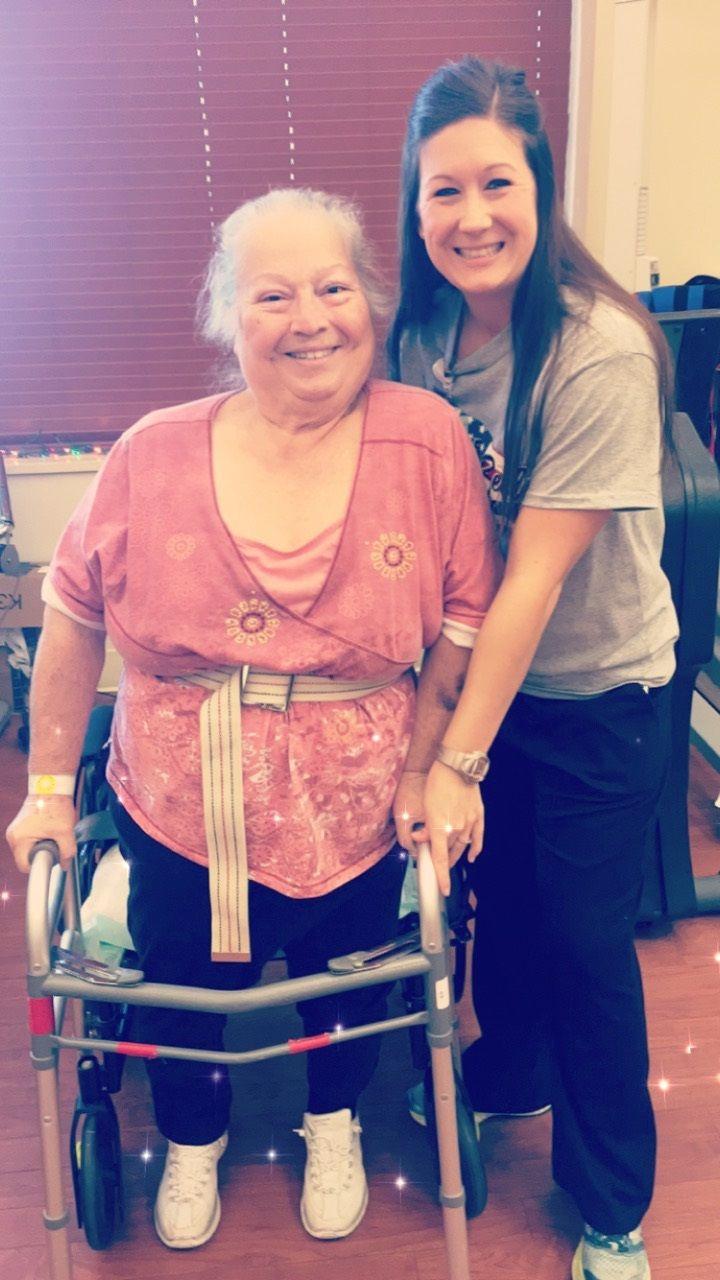 Ms. Taylor had suffered a stroke.
She was initially admitted to a local hospital, but then transferred to an out of town facility for further stroke workup. Upon being admitted to PAM Rehabilitation Hospital of Victoria, Ms. Taylor's physical mobility was severely impaired. She required maximum and total assistance to perform Activities of Daily Living (ADLs), and required two people for mobility and transfers. She was unable to walk and demonstrated poor safety awareness and strength.
Ms. Taylor was determined to recover, however, and made significant improvements through her hard work. She was always willing and ready to participate in therapy. Her hard work paid off and upon discharge, Ms. Taylor was able to walk on a rolling walker, while only requiring stand by assistance with transfers and ADLs.
She states, "I felt welcomed, comfortable, and loved by the staff at PAM Rehabilitation Hospital of Victoria." She was also appreciative that the staff explained things to her. Ms. Taylor is ready to return home to take care of herself and continue with therapy.
While Ms. Taylor's drive to succeed was exceptional, the impact the stroke had on her life was not. Despite her initial condition, and with Post Acute Medical's efforts to begin her rehabilitation from the first day she arrived, her recovery surpassed the national average.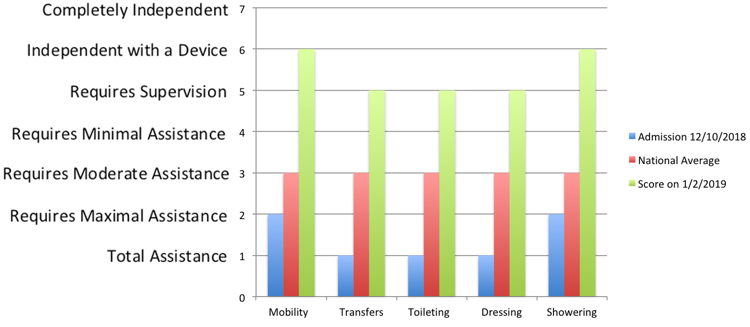 PAM Rehabilitation Hospital of Victoria is accredited by the Joint Commission, which also has awarded the hospital its Certificate of Distinction for Amputee Rehabilitation. When asked about their willingness to recommend the hospital to others, its patients have given it an "A" rating (versus the national and regional average of a "B").
For more information about PAM Rehabilitation Hospital of Victoria's specialty certified therapists and rehabilitation programs, click here or call them at 361-220-7900.